Alsace Willm - Brut Rose
NV
ROSE SPARKLING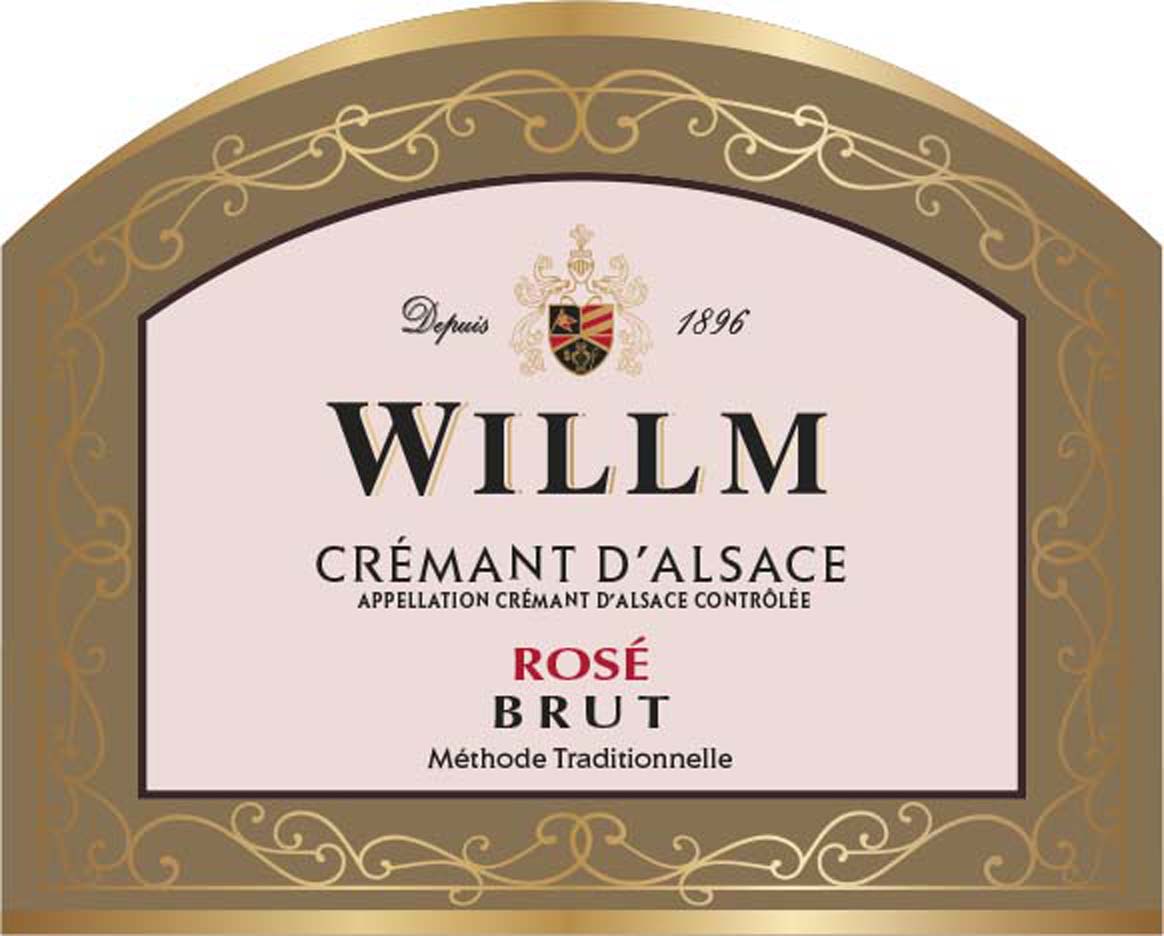 Producer Maison Willm
Blend 100% Pinot Noir
Country France
Region Alsace Region
Appellation Cremant D' Alsace
UPC 8 19243 00139 8
Reviews
Wine Enthusiast 90
Tasting notes will be released November 2020.
by WE, Wine Enthusiast , 2020
Technical Details
Estate
In 1896 the Willm family founded the Willm Estate in Barr, at the foot of the majestic Kirchberg de Barr Grand Cru vineyard. Willm has always been concerned with revealing the best of its terroirs and sharing its exceptional wines with the whole world. Thanks to the adventurous founder Emile WILLM, the estate's wines were the first from Alsace to be exported to the United States in the early 1930s, after prohibition laws were lifted. Their wines are celebrated for their blend freshness, minerality and elegance; they are synonymous with tradition, terroir, purity and refinement.
Tasting notes
Made with Pinot Noir, this Crémant Rosé has great roundness and texture. Hints of nice pink reflections are supported by an elegant effervescence. Delicate red fruit character with an expressive bouquet of delicate cherry, cassis and raspberry. Fresh and fruity with soft and mature tannins embedded in a delicate sweetness. This sparkler is an invitation to festive occasions. Created at the Brut level with 7g/l of residual sugar.
Vineyard
The Willm vineyard is located in the Barr region of northern Alsace at an altitude of 200-400 meters, extending from the mountainous base of the Vosges to the plains of Alsace and the Rhine. Bordered by the Vosges Mountains to the west, the Barr hillsides benefit from a dry and sunny microclimate thanks to their south-southeast exposure, optimal for cultivating the vines. The fluctuation between warm days and cool nights in autumn is conducive to a slow, prolonged grape maturation.
Technical data
GRAPE VARIETY: Pinot Noir
APPELLATION: AOC Crémant d'Alsace
ALCOHOL CONTENT: 12.5%
SERVING TEMPERATURE: 7° - 8°C (42° - 46°F)
FOOD PAIRING: This wine pairs best with aperitifs, tuna tartar, desserts with red fruit.