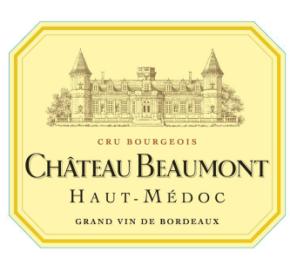 Log in to view pricing and order online
Don't have an account? Register here
Item# 1601C-15
Vintage
Great intensity. Very deep colour with garnet reflections. The nose is very open and inviting with soft oaky notes of vanilla and spice bringing out the red fruits such as blackcurrant and black cherry.
The attack on the palate is smooth and fresh. The tannic development is of great quality, with fatness giving real mouthfeel. The lightly oaked fruit aromas are very elegant and contribute to the fine aromatic persistence.
Harvest
We harvested from 17 September to 8 October, over the equivalent of 16.5 days.
Surface in production: 98.72 ha
The characteristics of this vintage are the alcohol degrees close to 13.5 combined with rather average
levels of total acidity, promising very good balance for this 2015!
Tasting notes
The degrees of the Cabernet Sauvignon have never been so high, close to 13 - 13.5%
TA = 3.2 and pH = 3.7. The degree of the blend is slightly higher at 13.5%
The Merlots have very ripe fruit and fleshy, smooth tannins.
The Cabernet Sauvignons are powerful and have good length.
The Petit Verdots are very fruity and charming, with good vivacity.
Vineyard
As from the end of July and after a long period of drought, the vigilance and the professionalism of our vineyard teams was put to a severe test! The work carried out in the vineyard defeated the botrytis and thanks to a very pleasant September, we brought in an extremely healthy crop.
Sexual confusion is one of our commitments under our integrated approach, and we used it against Eudemis
(the European grapevine moth) and Cochylis: the protection against these moths was perfect.
Weather
2015 was a dry year, with total rainfall of 613mm.
The average annual temperature was high at 13.61 Celsius, slightly less than the 14.20 Celsius in 2014.
The months of May, June and July were historically hot and dry.
September was fine and we were able to harvest calmly, taking our time (16.5 days), and picking very good grapes.