Coppo - Pomorosso Nizza Barbera d'Asti
2017
RED WINE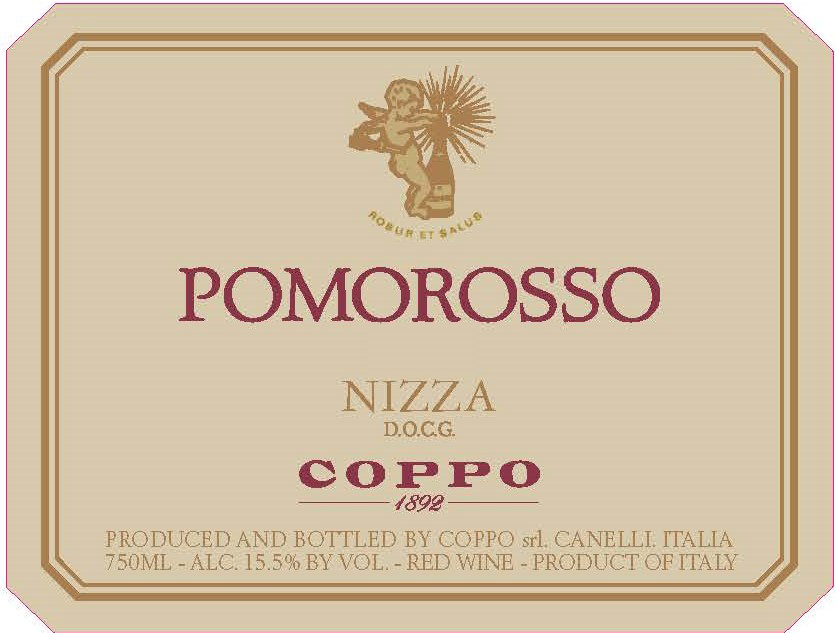 Producer Coppo
Blend 100% Barbera
Country Italy
Region Piemonte
Appellation Barbera D'Asti
UPC 0 15643 53096 8
Reviews
Robert Parker 93
This is one of those fortunate wines that enjoys special recognition as its own brand, Pomorosso. It's also one of the pioneers of the recently minted Nizza denomination. Coppo has been making Pomorosso since 1984 and has learned a thing or two along the way. The 2017 Nizza Pomorosso is an excellent edition from a vintage that mistreated many of Piedmont's other varieties because of scorching summer heat. However, Barbera loves the heat, and this wine has absorbed every last sunbeam, adding to the wine's inner richness and concentration. Dark fruit, black currant, spice, tobacco and barbecue smoke rise from the bouquet. The aromas are big, but so is the wine's hold and grip on the palate. I taste the heat (this bottle declares a 16% alcohol content), but fresh acidity keeps the wine from feeling too heavy or ripe.
by ML, Robert Parker , 2020
Technical Details
Description
This wine owes its name to a red apple tree that grows on top of the hill where the vineyards were cultivated. This is the most prestigious Barbera from Coppo and contributed substantially to the rebirth of this variety.
Estate
The historical underground wine cellars of Coppo are a UNESCO World Heritage site. They are part of the network of underground cathedrals, a temple of wine dedicated to its history and the hard work of their history. Built beginning in the late 18th century, initially intended as small cellars to conserve wine, they were expanded from 1800-1900 to what they are today. The historical wine cellars of Coppo extend under the hill of Canelli for a total of 5 thousand square meters (16,400 ft) and a depth that reaches 40 meters (130 ft).
Tasting notes
Color: dark purplish red. Nose: scents of spice and tobacco, violets, blackberry and ripe cherry. Taste: well-structured and round, long finish. Serve with: main courses of red meats, wild game, aged cheeses.
Technical data
Denomination: Nizza docg
Grape variety: Barbera
First vintage produced:1984
Production area: south of Asti
Exposure: south - south east
Type of soil: clayey-calcareous marl, the skeleton of the soil reveals the presence of gypsum, ferrous conglomerates and a modest amount of calcium carbonate
Vineyard altitude: 200 m above sea level
Training system: Guyot
Plant density: 5,500 plants per hectare
Serving temperature: 18 ° C.
Vineyard
The vineyards are located in the South of Asti with Southern exposure. The soil is composed of calcareous clay marl with prevalence of silt at an altitude of 650ft.
Vinification
Harvest begins with a strict selection in vineyards of the healthiest, ripest grapes that were hand collected in 40lb picking baskets. The maceration with the grape skins is short with soft pumping over the skin cap. Full malolactic fermentation takes place and aged 14 months for French oak barrels.