Famiglia Castellani - Collesano - Sangiovese
2014
RED WINE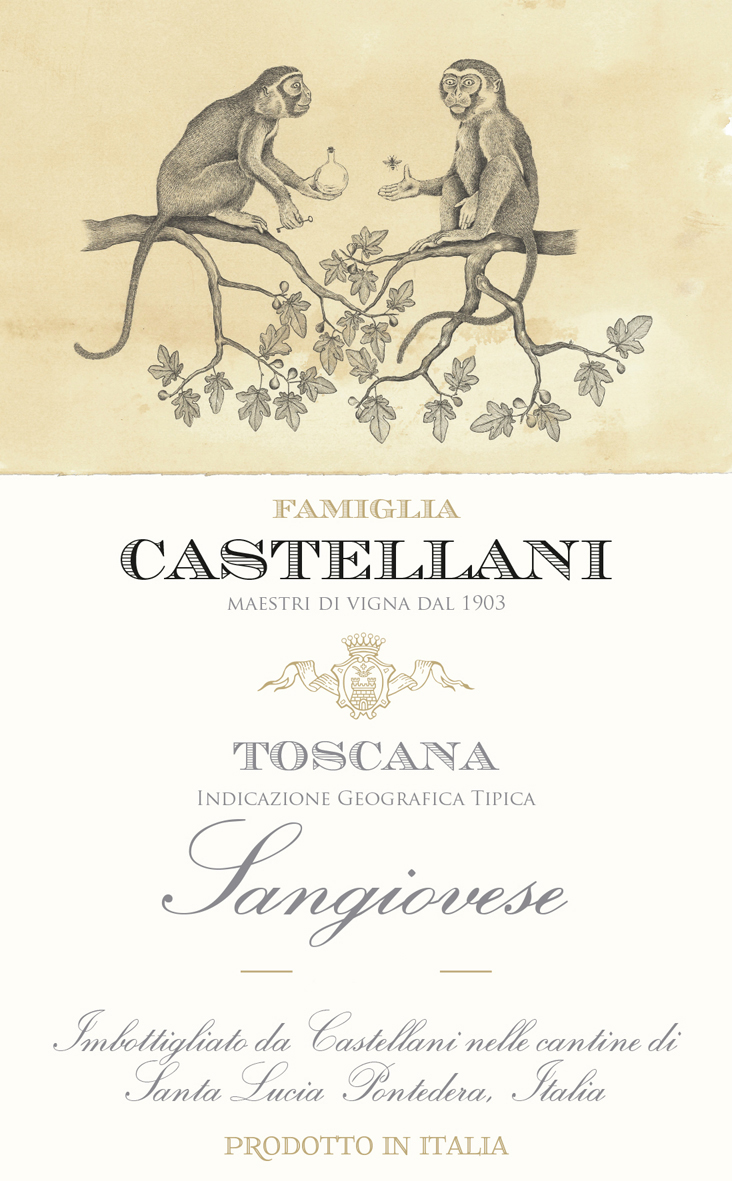 Producer
Blend 100% Sangiovese
Country Italy
Region Tuscany
UPC 0 15643 55501 5
Reviews
James Suckling 90
Plenty of wild strawberries and ripe red cherries to this sangiovese as well as treacle, cedar and Christmas cake. Medium to full body, round tannins and a fruit-forward, juicy finish.
by JS, James Suckling , 2017
Technical Details
Vinification
Made with grapes selected from Castellani's coastal vineyards characterized by the typical sandy, clayey and calcareous soil. To produce this premium Tuscan wine we follow the old traditional vinification method: completely mature grapes are harvested from vineyards and immediately processed in our cellar where the fermentation process takes place at controlled temperature. A prolonged maceration with the skins follows for at least 10/15 days. After malolactic fermentation a portion of the wine is refined in wood for six months, the remaining part remains in steel tanks for a least one year. The two different cuvee are blended before the bottling.
Background
The Collesano Collection celebrates the Tuscan winemaking tradition and the passion of the Castellani family for Art and Nature. The Andrea Collesano's evocative graphics are associated with the most famous Tuscan wines, selected and aged in Castellani winery cellars, wines of great value created to accompany the finest cuisine.
Estate
The Castellani Family produce classic wines in Tuscany since more than 150 years. Every generation continually experiment with their vineyards and cellars in order to select the best Tuscan wines to be bottled under the family brand. Exporters of wine since 1903, the Castellani family have founded their high-quality wines on the belief that "the quality of the wine starts in the vineyard". For the past 25 years, the family has worked hard to refine the soil types and microclimates that enhance their 'great Tuscan vines', investing in research and new technologies to ensure the Castellani name continues to be associated with 'memorable wines'.
Tasting notes
Color: Intense ruby red color.
Bouquet: Rich plum and bramble fruit flavours and a slight hint of cherries followed by a characteristic scent of violets, strawberries and pepper.
Taste: Red fruits mingles with sweet woody notes. Warm, the nice texture is characterized by vigorous but delicate tannins. The slight aging in wood gives the wine a pleasant feel of toasted coffee and vanilla.