Petra - Toscana
2016
RED WINE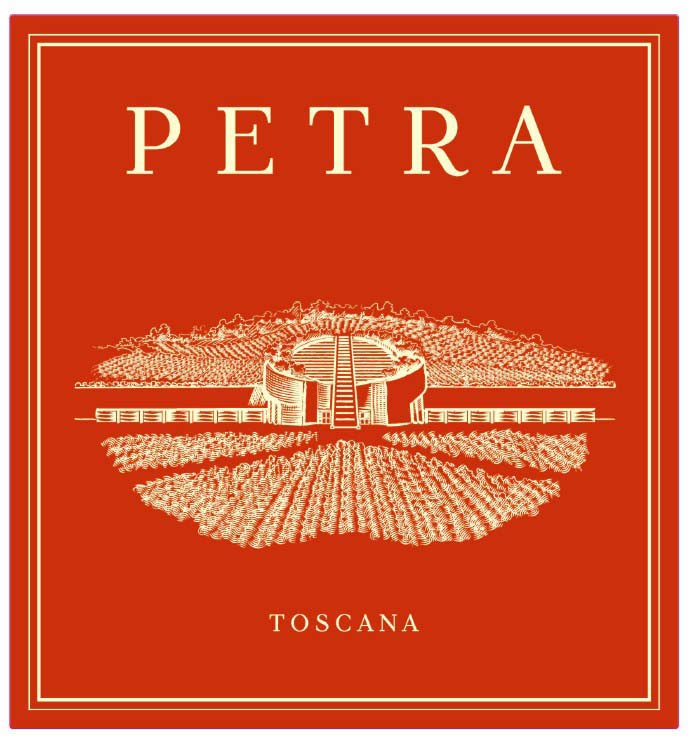 Producer Petra Wines
Blend Cabernet Sauvignon
Merlot
Country Italy
Region Tuscany
UPC 8 03299 816001 7
Technical Details
Description
Petra Toscana presents itself pleasantly dry to wine enthusiasts. This red wine never shows coarse or sparse, as you can expect with a wine icon wine segment. On the tongue, this powerful red wine is characterized by an incredibly dense, velvety, melty and powerful texture. Thanks to the balanced fruit acid, Petra Toscana flatters with velvety mouthfeel, without missing out on juicy liveliness. In the finish, this red wine from the wine-growing region finally inspires Tuscany with exceptional length. There are again echoes of wild berry marmalade and forest fruit jam. In the reverberation, mineral notes of the soils dominated by limestone and marl are added
Estate
Petra is an ambitious project headed by father and daughter team Vittorio and Fancesca Moretti. At Petra the world-class architect went beyond designing an impressive wine cellar, but also included the outlay of the vineyards in his aim to form a contemporary agricultural landscape. The Moretti's are also the owners of renowned Fanciacorta wineries Bellavista and Contadi Castaldi. The estate and winery are located in Suvereto within Maremma, Tuscany.
Tasting notes
The powerful Petra Toscana Petra glides into the glass with dense crimson. If the glass is held somewhat obliquely, a transition of the shade towards garnet red can be seen at the edges of this cask-aged wine. After the first swirl, this red wine reveals a high density and abundance, which is evident in strong church windows at the glass edge. The nose shows this Petra red wine all kinds of black currants, plums, shadow morals, plums and mulberries. As if this were not already impressive, further aromas such as cinnamon, black tea and beech smoke are added due to the ageing in a small wooden barrel.
Vinification
This powerful red wine from Italy is made from Cabernet Sauvignon and Merlot grape varieties. The grapes grow under optimal conditions in Tuscany. Here the vines dig their roots deep into soils of limestone and marl. Petra Toscana is an Old World wine in the best sense of the word, because this Italian exudes an extraordinary European charm that clearly underlines the success of wines from the Old World. The fact that the Cabernet Sauvignon and Merlot grapes thrive under the influence of a warm climate also has a very high influence on the development of the harvested material. This is manifested, among other things, in particularly well-ripened grapes and rather high alcohol content in wine. If the perfect physiological maturity is ensured, the grapes for Petra Toscana are harvested exclusively by hand without the help of coarse and less selective machines. After the harvest, the grapes immediately reach the press house. Here they are sorted and carefully broken up. This is followed by fermentation in small wood at controlled temperatures. After the end of the fermentation, the Petra Toscana is aged for 36 months in French oak barriques. The ageing in the barrel is followed by extensive bottle ageing, which makes this red wine even more complex.