Barone Ricasoli - Toscana IGT
2017
RED WINE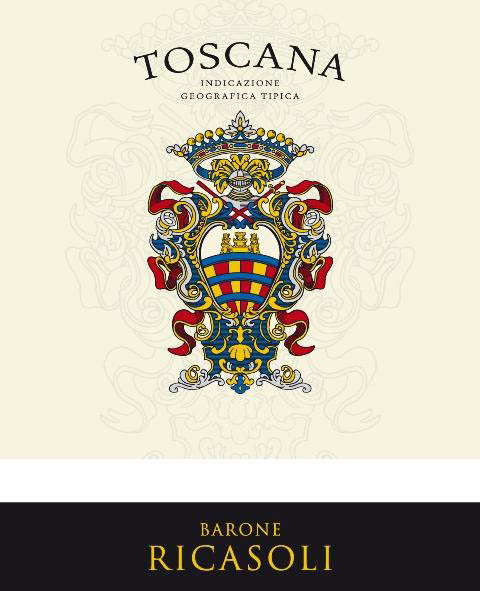 Producer Ricasoli
Blend 10% Cabernet Sauvignon
30% Merlot
60% Sangiovese
Country Italy
Region Tuscany
UPC 618109287514
Technical Details
Estate
The history of Italy cannot be told without including the prominent contributions of the Ricasoli family, who have produced wine since 1141. Ricasoli is documented as the oldest winery in Italy and the fourth oldest family business in the world. The heart of the Ricasoli wine production comes from the Brolio castello, a magnificent castle located in the commune of Gaiole in Chianti, which was built as an outpost to defend Florence from the rival city of Siena. The 3,000-acre estate includes 580 acres of sustainably farmed vineyards, ranging in altitude from 800 to 1,500 feet. Each plot is harvested and fermented separately with meticulous dedication. The ongoing study of soil types and the clonal selection of the Brolio Sangiovese are among his greatest passions and he has been responsible for total renovation and re-mapping of the vineyards. Today, the wines are a reflection of the family's nine-hundred-year dedication to quality winemaking and innovation at the Brolio estate.
Tasting notes
Ruby red color with hints of red fruit, cherry and strawberry. The taste is fresh, pleasant and with good acidity. The finish is balanced and persistent. Sangiovese 60%, Merlot 30%, Cabernet Sauvignon 10%
Vinification
Fermentation takes place in stainless steel tanks at controlled temperatures between 75.2°F - 80.6°F with 14 - 16 days of skin contact. Aging takes place over 3 - 4 months in tonneaux of third passage.