Tenuta di Capraia - effe 55 - Gran Selezione
2014
RED WINE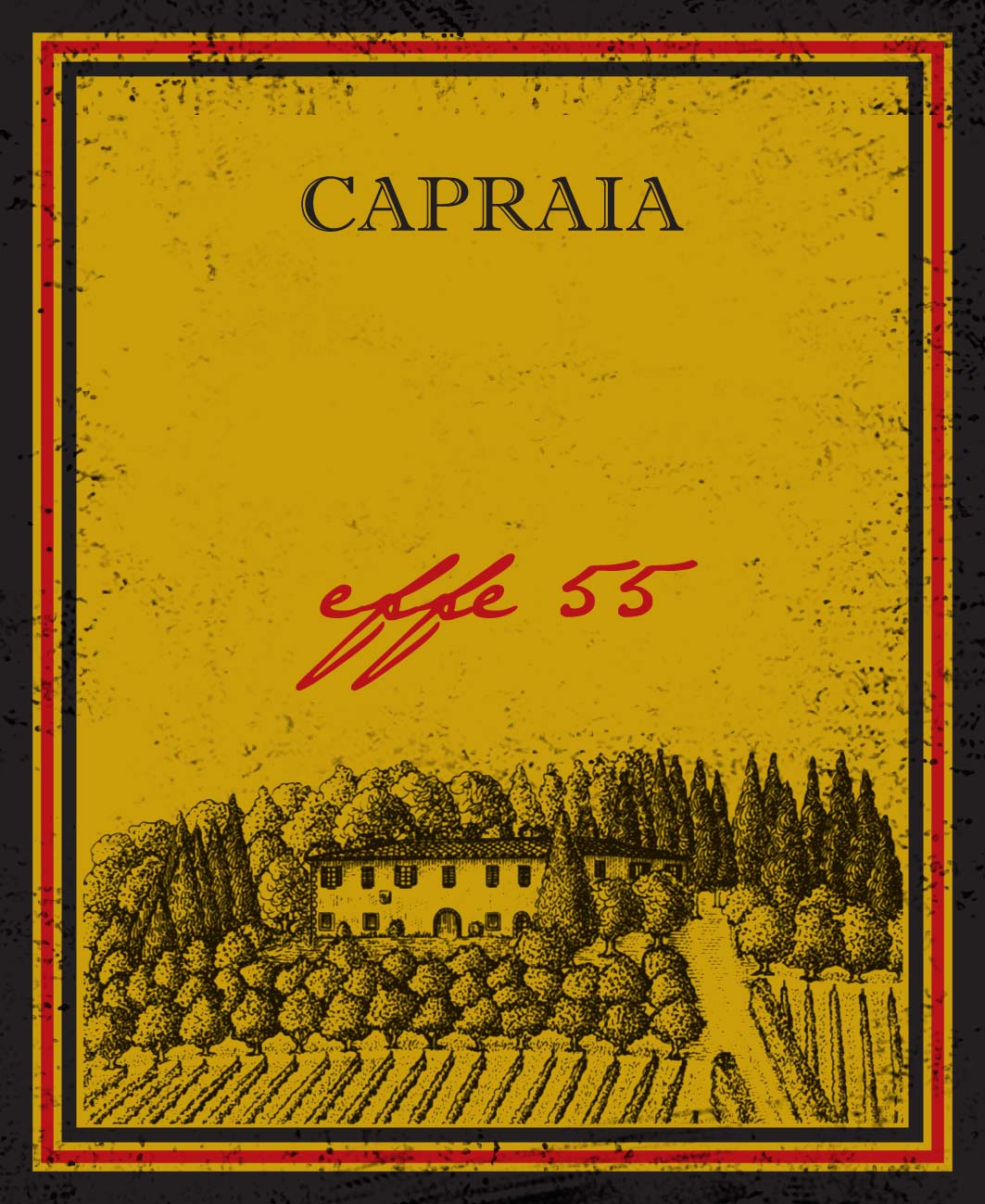 Producer Tenuta di Capraia
Blend 100% Sangiovese
Country Italy
Region Tuscany
Appellation Chianti Classico
UPC 0 15643 57175 6
Reviews
James Suckling 93
Fresh cranberries, red cherries, dark chocolate, coffee beans, citrus and dried strawberries. Medium body, bright acidity and a medium-chewy finish. One of the best for the vintage.
by JS, James Suckling , 2018
Vinous Media 94
The 2014 Chianti Classico Gran Selezione Effe 55 is another fabulous wine from Capraia. Deep, layered and also vertical in its expression of structure, the Effe 55 is a Gran Selezione that is truly grand. The purity of the flavors and textures is positively dazzling. This deep, beautifully resonant Chianti Classico needs time to fully emerge, but it is positively stellar.
by AG, Vinous Media , 2018
Technical Details
Estate
The hill called Setriolo has always been considered as one of the best areas for grape production inside of the estate Capraia. The special soil in this vineyard, with a high content of sand and chalk, adds depth, intensity and elegance to the wine. The vineyard is registered in page ("foglio") 55, which gives its name to the wine.
Tasting Notes
This wine displays an intense aroma of red berries, even cherries under spirit, over notes of cocoa beans and well-integrated hints of oak. On the palace it is warm and powerful, and the cannic structure adds drinkability and elegance to the wine. At the same time, itsacidity and minerality grant for a long and refreshing finish. In order to preserve the natural features of this wine, only natural methods have been used for stabilization, and it has only been slightly filtered. Therefore, especially after a long ageing, a natural deposit might appear on the bottom of the bottle, which does not affect the quality of the wine.
Vineyard
Grape Variety: Sangiovese 100%, clone Sangiovese Grosso (biotype Montalcino)
Vineyard: Setriolo
Soil: medium, high content of sand and chalk.
Surface of the vineyard: 2 Has Age of the vineyard: 25 years Sun exposure: North-South Average
altitude: 300m asl
ensity of plantation: 5000 plants/ha
Average yield: 1 kg/plant Pruning: Runner system Harvest: mid October

Food pairing
Stewed meat, game, aged cheese.
Vinification
Maceration: Under controlled temperature (28C) in steel tanks for 12-20 days, using indigenous yeasts.
Malo-lactic fermentation: in steel tanks
Ageing: 15 months in tonneaux and blending for 6 months in large barrels (23 -32 HL), followed by at least 12 months in the bottle.