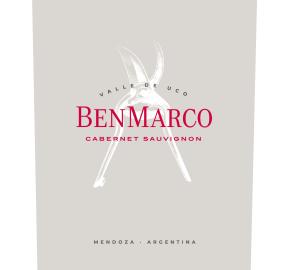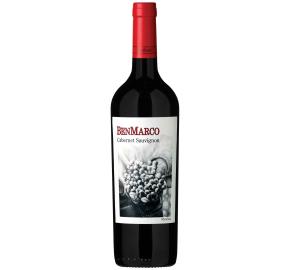 BenMarco - Cabernet Sauvignon 2019
Log in to view pricing and order online
Don't have an account? Register here
Item# 99165-19
Description
BenMarco is all about viticulture. Having planted more than 3,000 acres of vineyards across Argentina's diverse terroirs, Edgardo "Edy" Del Popolo, General Manager of Susana Balbo Wines in Mendoza and head winemaker for BenMarco, is Argentina's most knowledgeable vineyard manager. He has tasted almost every piece of dirt! BenMarco wines are made with minimal intervention to allow for the purest interpretation of what's underground on the extreme sites where the grapes for BenMarco are grown. "I try to avoid adding my influence to BenMarco wines," Edy says. "What I really like to see is what the vines can do, without any kind of winemaking influence."
Tasting Notes
Beautiful deep red color with perfumed aromas of ripe black cherries, strawberries and roasted cocoa beans. This wine explodes on the palate with red and black fruits, then shows baking spices on its way to a mouthwatering finish. Pairs with great with beef, sausages, spiced or grilled pork, veal, rabbit, medium-strong cheeses, and meat-based pasta sauces.
Vineyard
The main soils in Los Árboles are alluvial loam with strong rounded stones presence making it a very particular terroir for Cabernet Sauvignon. The deepest layer of 8 feet is formed by small gravels. The first layer of soil is a 12-inch layer of a sandy-loam matrix. There is a mix of medium and large alluvial rocks filling the whole profile down for 5 feet. The deepest layer of 8 feet is formed by small gravel.
Vinification
Hand-picked, destemmed, lightly crushed and cold soaked for 3 days and an extended maceration for 25 days with pump-overs three times a day. Aged 11 months in 60% new French oak barrels and 40% second use American oak barrels.