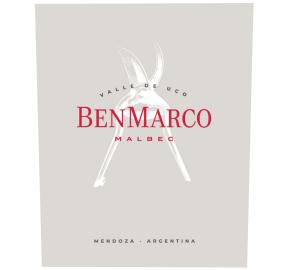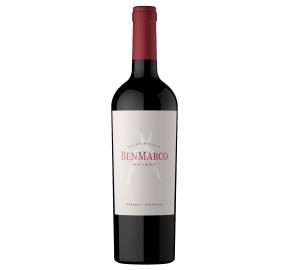 Log in to view pricing and order online
Don't have an account? Register here
Item# 99167-19R
Description
BenMarco is all about viticulture. Having planted more than 3,000 acres of vineyards across Argentina's diverse terroirs, Edgardo "Edy" Del Popolo, General Manager of Susana Balbo Wines in Mendoza and head winemaker for BenMarco, is Argentina's most knowledgeable vineyard manager. He has tasted almost every piece of dirt!
BenMarco wines are made with minimal intervention to allow for the purest interpretation of what's underground on the extreme sites where the grapes for BenMarco are grown. "I try to avoid adding my influence to BenMarco wines," Edy says. "What I really like to see is what the vines can do, without any kind of winemaking influence."
Tasting notes
BenMarco Malbec is a testament to Uco Valley, from which it hails, proffering aromas of fresh black fruit and floral notes of violets. The palate shows great balance, very fine tannins, and a thread of acidity going through its core, lifting it up and going its length. Aged for 11 months in 100% second-use French oak. Pair with beef, sausages, spiced or grilled pork, medium-strong cheeses, and meat-based pasta sauces.
Vineyard
Los Chacayes as a GI is among the warmest appellations in the Uco Valley. Its heat summation is situated slightly above other GI´s like Gualtallary and Altamira. This is a colluvium (rounded stones) - alluvium (square-jagged gravels) soil, with a sandy loam frame in the first 10 inches that confers excellent drainage. The second layer is formed by a large amount of calcareous incrustations and white colored stones down until 6 feet. A layer of black caliche splits the last layer leaving a sandy loam bed underneath.