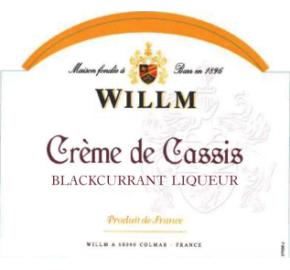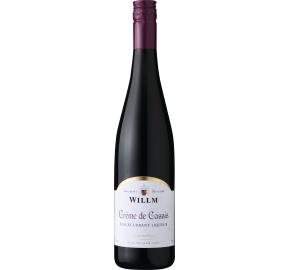 Willm - Creme de Cassis - Blackcurrant Liqueur NV
Log in to view pricing and order online
Don't have an account? Register here
Item# 11735C-NV/12PK
Tasting notes
The pure flavor of blackcurrants, intense and generously underscored by a slightly tangy finish. Indispensable for preparing Kirs with sparkling wine.
Vineyard
The Willm vineyard is located in the Barr region of northern Alsace at an altitude of 200-400 meters, extending from the mountainous base of the Vosges to the plains of Alsace and the Rhine. Bordered by the Vosges Mountains to the west, the Barr hillsides benefit from a dry and sunny microclimate thanks to their south-southeast exposure, optimal for cultivating the vines. The fluctuation between warm days and cool nights in autumn is conducive to a slow, prolonged grape maturation.
Description
Willm produces eaux-de-vie and liqueurs made with the greatest respect for tradition and fruit from their orchards. Distillation takes place in copper stills heated by a water bath, using two possible methods depending on the fruit (twice distilled or one column distillation). Expertise and experience are essential to collect only the heart of the distillation, the essence of the fruit.
Crème de cassis, also known as Cassis liqueur, is a sweet, dark red liqueur made from blackcurrants. Several cocktails are made with crème de cassis, including the very popular wine cocktail, kir. It may also be served as an after-dinner liqueur or as a frappé.
Estate
In 1896 the Willm family founded the Willm Estate in Barr, at the foot of the majestic Kirchberg de Barr Grand Cru vineyard. Willm has always been concerned with revealing the best of its terroirs and sharing its exceptional wines with the whole world. Thanks to the adventurous founder Emile WILLM, the estate's wines were the first from Alsace to be exported to the United States in the early 1930s, after prohibition laws were lifted. Their wines are celebrated for their blend freshness, minerality and elegance; they are synonymous with tradition, terroir, purity and refinement.