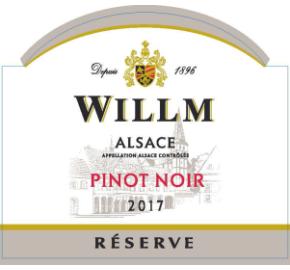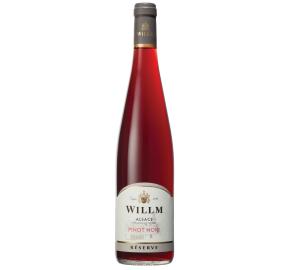 Willm - Pinot Noir Reserve 2018
Log in to view pricing and order online
Don't have an account? Register here
Item# 13099-18
Tasting notes
A light and graceful Pinot Noir with just a touch of red cherry fruit on the nose. The palate is light and slender but fresh in feel, with smooth, unobtrusive tannins. This will work well chilled and pair with a wide range of light dishes or as an aperitif.
Description
Pinot Noir is the only grape variety in Alsace to produce a red or rosé wine with a typical taste that evokes cherry. It can often develop aromas of wood fruits, blackberry, red currant.
This vintage had a relatively mild winter, hot and sunny summer and then a cool autumn to reach the maturity of the grapes intended for the production of still wines in mid-September.
- 100% Hand harvesting
- Extended and soft pressing, 36 Hours maceration
- 10-15 days of alcoholic fermentation with regular round pumping to extract the color from the skins
- Maturing in stainless steel vats to preserve the typical fruit character of cherries
Tasting note:
Really fruity nose of kirsch and red currant
Attack is clean with red fruits aromas. Nice freshness, well balanced
Food Pairing:
Mozzarella and basil salads, red meats (beef and lam) and barbecues, roast poultry, game, tuna and salmon, medium to stronger cheeses
Alcohol : 12.3% vol.
Aging potential: Enjoy it now or keep it up to 5 years.
Estate
In 1896 the Willm family founded the Willm Estate in Barr, at the foot of the majestic Kirchberg de Barr Grand Cru vineyard. Willm has always been concerned with revealing the best of its terroirs and sharing its exceptional wines with the whole world. Thanks to the adventurous founder Emile WILLM, the estate's wines were the first from Alsace to be exported to the United States in the early 1930s, after prohibition laws were lifted. Their wines are celebrated for their blend freshness, minerality and elegance; they are synonymous with tradition, terroir, purity and refinement.