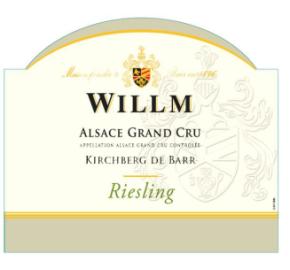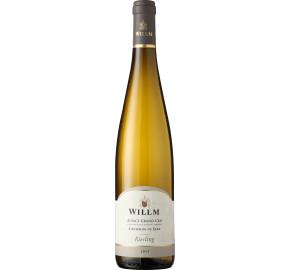 Alsace Willm - Riesling - Kirchberg de Barr 2016
Log in to view pricing and order online
Don't have an account? Register here
Item# 460-16
Description
Grand Cru Kirchberg de Barr is one of the most famous appellations in Alsace, producing Riesling, Pinot Gris and Gewurztraminer wines of great character. The particularly steep hillsides are south-east facing and dominate the village of Barr at an average altitude of 260 metres. The earth runs deep atop marl-calcareous and clay-calcareous soils that provide the wines excellent structure and freshness and unrivalled aromatic intensity. Over time, these wines increase in complexity, finesse and minerality. Riesling prefers lighter soils that absorb warmth faster than others, and are therefore situated at the center-south of the Kirchberg. The subsoil is dominated by limestone of marley limey particles. The Riesling from the Kirchberg develops with time and depending on vintages great qualities with long keeping potential. Serve with poultry in cream sauce; smoked fish, fresh fish - sashimi and sushi; crustaceans (lobster, prawns and crayfish); scallops; white meats like veal or pork.
Tasting notes
Beautiful yellow gold color
A white flower perfume, a delicate minerality on the nose with aromas of lemon, grapefruit, apricot and even candied fruits.
Great finesse and rich at the same time. Nice complexity getting even more better for old vintage, full bodied, long and excellent finish.
Food pairing
Oysters, sushis, fish, scallops, goat cheese, poultry
Estate
In 1896 the Willm family founded the Willm Estate in Barr, at the foot of the majestic Kirchberg de Barr Grand Cru vineyard. Willm has always been concerned with revealing the best of its terroirs and sharing its exceptional wines with the whole world. Thanks to the adventurous founder Emile WILLM, the estate's wines were the first from Alsace to be exported to the United States in the early 1930s, after prohibition laws were lifted. Their wines are celebrated for their blend freshness, minerality and elegance; they are synonymous with tradition, terroir, purity and refinement.
Vineyard
The Willm vineyard is located in the Barr region of northern Alsace at an altitude of 200-400 meters, extending from the mountainous base of the Vosges to the plains of Alsace and the Rhine. Bordered by the Vosges Mountains to the west, the Barr hillsides benefit from a dry and sunny microclimate thanks to their south-southeast exposure, optimal for cultivating the vines. The fluctuation between warm days and cool nights in autumn is conducive to a slow, prolonged grape maturation.
Our diverse soils are a product of the region's diverse landscape. The mountainous Vosges make way for smaller hills which stretch into various flatlands—just a few of about a dozen geological formations that comprise our region's landscape. The vineyard itself consists primarily of granite and clay-limestone soils, while the coastal marine environment contributes to the terroir's mineral-rich quality.