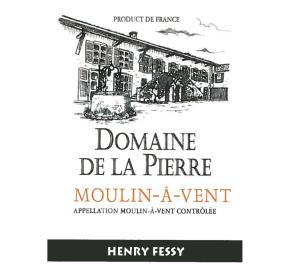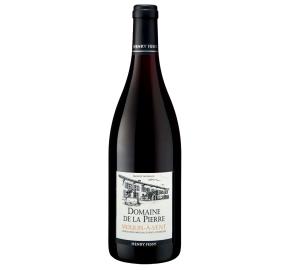 Henry Fessy - Domaine de la Pierre - Moulin à Vent 2019
Log in to view pricing and order online
Don't have an account? Register here
Item# 13008-19
Description
The Domaine de la Pierre has 14 hectares on the appellation Moulin-à-Vent. His plots are mainly located on the "granite vein" of Romanèche-Thorins. These vineyards are composed of sandy clay soils oriented East and Southeast. Two of the plots are located on the climat "En Morier" facing South to slightly Southeast. Both are characterized by heavier clay soils, located on ancient foothills with alluvial deposits. The ability to blend grapes from different terroir in the appellation adds to the compleity and beauty of the final wine.
Tasting notes
With its intense red color and purple lights, the Moulin-à-Vent "Domaine de la Pierre" reveals aromas of red fruits and blackcurrant. It is round on the palate, with mellow and intense tannins. Black fruits, such as blackberry and blackcurrant, mingle with spicy notes on the finish with a beautiful length.
Vineyard
The soil composition is primarily granite and alluvial. Today most of the vines are over 30 years and are trained in the classic Gobelet bush vine style with a density of nearly 8000 vines per hectare. Some of the vineyard parcels used for the final blend are younger about 10 to 15 years old and "Cordon" pruned. All vineyards are farmed sustainably and during harvest all the vines are hand-picked at the peak of ripeness.
Vinification
The Domaine carries out non-carbonic vinification in open vats with the very best grapes. After the pneumatic pressing and fermentations, the wine is matured in old oak barrels before bottling.
Appellation
The king of the crus! When it comes to body, ageability, and tannic structure, Moulin-à-Vent reigns above them all. The soils in Moulin-a-Vent cause the vines to yield fewer but more concentrated berries, creating a style of wine that couldn't be further from the stereotypical fresh, easy-drinking style of Beaujolais lacking in complexity. Moulin-à-Vent is robust and (relatively) tannic, and while by no means are these wines unapproachable when young, they can also age for 10, 20, sometimes even 50 years, bearing similarities to Burgundy and Rhone wines as they get older.
Estate
Located in the heart of Brouilly since 1888, Henry Fessy is a family company specializing in the production of Beaujolais Crus. The domaine covers almost 70 hectares and includes vineyards in the appellations of Brouilly, Côte de Brouilly, Chénas, Fleurie, Juliénas, Morgon, Moulin-à-Vent, Régnié, Saint Amour, Beaujolais-Villages, Beaujolais and Beaujolais Blanc. The vines are an average of 50 years old and are trained in the traditional manner en Gobelet, which are individual low bush vines. The domaine's vineyards are managed with sensitivity towards the environment with intervention only taking place when it is necessary and beneficial. This philosophy allows them to produce characterful wines which express a true sense of place and origin.
Food pairing
Pairs well with roasted veal, fillet of beef, truffles, girolle mushroom, game, cheese.
Technical data
Appellation: Moulin-à-Vent
Varietal: 100 % Gamay
Estate vines: 14 ha
Average Vine: Age 30 years
Soil composition: Granite and Alluvial
Pruning: Gobelet
Harvest: Hand-picked
Density of Vines: 10000 vines/ha
Average yield: 45 hl/ha