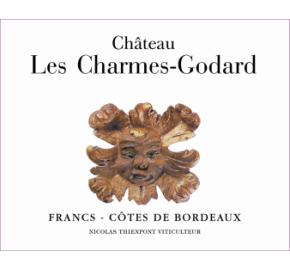 Chateau Les Charmes-Godard - Rouge 2015
Log in to view pricing and order online
Don't have an account? Register here
Item# AB142-15
History
The vineyard, which was bought by Nicolas Thienpont and his brothers in 1988, produces both red and white wines.
In the Charmes Godard white, it is both the predominance of Semillon and the winemaking techniques (barrel fermentation and lies contact) that give the wine its richness and unctuousness, as well as good supporting acidity. Its aromatic complexity is due to judicious blending with Muscadelle and Sauvignon Gris.
Viticulture
Appellation controlee: BORDEAUX COTES DE FRANCS
Area: 1,6 ha
Varieties planted: 70% Semillon 15% Muscadelle 15% Sauvignon Gris
Density: 5000 vines / ha
Soils: Clay-limestone on marl
Average age of vines: 40 years old
Vineyard management:
Traditional soil management: light ploughing and aeration of the soil with inter-row planting of cereals in the winter.
Numerous manual interventions: de-budding; leaf-thinning; green harvest
Vinification
Tanks: Vinification in barrel
Length of aging: 8 months
Barrels: 1/3 new, 1/3 1 yr old, 1/3 2yrs old
Other specifics:
Pre-fermentation maceration for 12 hrs (under CO2).
Pressing under inert gas (CO2).
Barrels filled by gravity.
Total aging on lees with lees stirring.