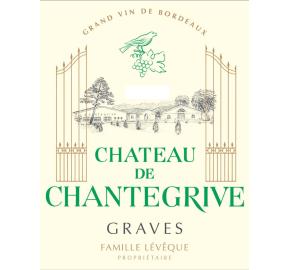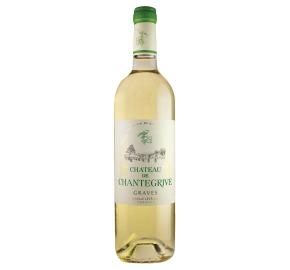 Chateau de Chantegrive - Graves Blanc 2019
Log in to view pricing and order online
Don't have an account? Register here
Item# 13446-19
Bottle
As of the 2018 vintage, Chantegrive Blanc is now coming in clear bottle.
Tasting Notes
Chantegrive Blanc is made up of 50% Semillon and 50% Sauvignon Blanc. It is a wine that we shape on freshness, mineralization and fresh fruit. A great pure white that exudes citrus and jasmine notes. Aged on fine lees in stainless steel vats for 6 months, it is balanced and greedy, tangy to make the best companion for oysters and seafood, fish, goat cheese, etc.
Estate
Château de Chantegrive is located in Podensac in a beautiful Italian like setting overlooking acacia trees and vines typical of the Graves appellation. The south-facing vines are surrounded by a low stone wall and soak up the warm sunlight on beautiful summer days. There are river stones ranging in color from pink to beige on the vineyard's fine sandy soil. Created in 1966 by Henri and Françoise Lévêque thanks to the sale of their precious stamp collection, Chantegrive continues to please customers around the world. The wine is expertly blended, elegant, and refined. It is much appreciated for its reliable quality. In conjunction with the cellar master, consulting oenologist Hubert de Bou¨ard, owner of Château Angélus, ensures that Chantegrive is excellent in all vintages.
Food pairing
Excellent as an aperitif in association with warm canapes or with vegetable starters, Also with fish or seafood dishes.
Soil
Mix of sand, gravels and pebbles. South orientation
Vinification
The vineyard is planted to an even split of 50% Merlot and 50% Cabernet Sauvignon. For the white wine, the vineyard is planted to interestingly enough, an even split again of 50% Sauvignon Blanc and 50% Semillon. The terroir is a mix of gravel, sand, limestone and small, quartz stones in the soil. The vines are on average 30 years of age. To produce the red wine of Chateau Chantegrive, the wine is vinified in tank. Malolactic fermentation takes place in vat. The wine is aged in an average of 33% new, French oak barrels for 15 months. For the production of the Chateau Chantegrive Blanc, vinification takes place in 50% new, French oak barrels. There is no skin contact. There is no malolactic fermentation.