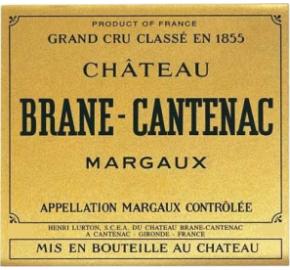 Chateau Brane-Cantenac 2009
Log in to view pricing and order online
Don't have an account? Register here
Item# 1660-09
Vineyard
Abundant first blossoms and rapid growth at the beginning of the cycle.
High mildew pressure at the start of the campaign, eradicated in July.
Brief and homogenous flowering from early June.
Rapid and steady veraison starting on July 16th, and encouraging sign of a homogeneous harvest.
Vegetative growth that completely ceased in the beginning of August, enabling a long ripening phase.
Efforts focused on reducing the number of bunches per vine to limot yield.
Careful leaf thinning to promote sun exposure.
Complete elimination of secondary grapes, which were abundant.
Vintage
Like any exceptional vintage, 2009 will have a unique personality. The ripening period was hot and impacted by the lack of water. Finding the ideal maturity is never easy but was perhaps even less so this year, as each of the property's soils reacted differently to this extended drought. We had to study each plot to try and determine the time when the skins were ripe and the fruit aromas were still fresh. The feeling that we are participating in the creation of a vintage that will undoubtedly be mythical makes this moment particularly exhilarating.
Weather
A dry, sunny early spring.
Several streaks of violent weather in May, with hailstorms on the 11th and 14th that spared the Brane-Cantenac vineyards by chance.
Ideal weather conditions with systematical rainfall defecit after the last week in June
In June, July and August, temperatures 2 to 3°C higher than the decade's averages (the summer of 2009 was one of the hottest since 1950).
Exceptional and ideal weather conditions in September and October on all fronts, enabling the grapes to ripen perfectly: cool nights that promoted the synthesis of phenolic compounds alternated with midsummer daytime temperatures that lingered around 30°C.
Virtually no rainfall in Margaux in September and until the end of the harvesting period.
Harvest
Harvesting that started on September 22nd with the Merlot plants, and then continued in the early ripening areas of the Brane "plateau", with the last Merlots harvested on October 2nd.
Cabernets that were harvested from September 30th to October 9th, with perfect ripeness, producing aromatic, full-bodied and powerful wines.
Wines having an alcohol content of 12.5 to 14.5& and that still remained fresh thanks to their excellent acidity.
In the cellar, musts that were so fragrant that the vat-room smelled of blackcurrant, raspberry, gooseberry and black fruits.
Completely mature skins that easily released their top-quality content.
Intense extraction during vinification, strengthening the structure of the wines.
An excellent health status until the end of the harvest.
Harvesting that finished by gathering Carmenere, which was replanted in 2007
Yield: 48.4 hl/ha