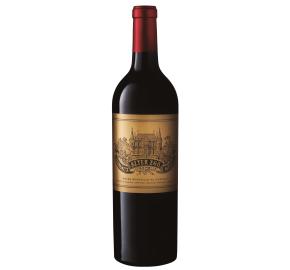 Log in to view pricing and order online
Don't have an account? Register here
Item# 1681-14
Technical data
It was in 1814 that General Charles Palmer acquires The vineyard property of Madame de Gascq, property To which he will give his name. Two hundred years more Palmer continues to write his Vintage in vintage. The harvest of the vintage 2014 ended Tuesday, October 14 under a sun Radiant, sun that will have accompanied us all the month Of September, after having played at cachecache this summer. Everything started quite well: in the winter, Duly watered, allows the soil of the property, Renew their water supply; Then in the spring, the Flowering takes place despite a slight run On the old merlots. At this stage, the hopes are Great as to the quality of this new vintage. But as of July, the weather is unstable and The vines are concentrated on their beautiful foliage, Detriment of their grapes. The month of August is no longer Rejoicing, the veraison drags, the berries grow ...Fortunately, the sun finally reveals itself at the September. The extraordinary climatic conditions Of September are gradually changing the profile of Of 2014. The difference in veraison between the vines' feet Is erased and the size of the berries decreases, concentrating All the elements of this new vintage: The contents of sugars, anthocyanins and tannins increase. The 22 of September is harvested the The assembly
Merlot: 52%
Cabernet Sauvignon: 35%
Petit Verdot: 13%
Date of harvest
From 22/09/2014 to 14/10/2014
POTENTIAL OF CUSTODY
UNTIL 2022 - 2025
First plot, a young vine of merlot. The Weather makes it possible to pick up Perfectly matured grapes and without pressure botrytis.
In the vat room, innovation is honored, since Two years of experimentation on dose reduction Of sulfur in our wines, we decide not to Sap the grape harvest and let the grape express Immediately its complexity. At this stage, the wines of The 2014 vintage reflects the diversity of the plots of the property. Each personality Expressed in these two assemblies as if a Sail had been lifted. It is probably one of the first Results of our biodynamic approach.