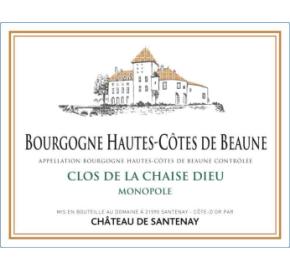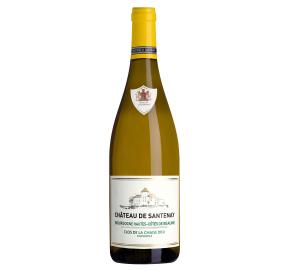 Chateau de Santenay - Clos de la Chaise Dieu Blanc- Monopole 2016
Log in to view pricing and order online
Don't have an account? Register here
Item# 13208-16
Description
Situated in the commune of St. Aubin, this single monopole vineyard lies on a south-south-west facing hillside, very near the Chateau's plot "En Vesvau". This predominantly limestone area consists of light clay and sand on top of a limestone fault; the Chardonnay benefits from perfect drainage conditions, resulting in the production of elegant white wines.
Most of the fruit was hand harvested. On arrival at the winery, the grapes underwent modern pneumatic pressing and underwent temperature-controlled fermentation at 20-22°C. The wine was aged on its lees (30% in oak barrels and 70% in oak casks) before being bottled.
Tasting notes
Bright, pale gold. The nose is bursting with notes of fresh fruit, white peach and citrus with a delicate touch of fresh hazelnut. The palate is lively, full, and balanced. Long and refreshing, this is a superb Burgundy.
History
Château de Santenay is one of Burgundy's largest wine domaines. Its prestigious heritage, which comprises a remarkable Château with a glazed tile roof and 90 hectares of vineyards, is the product of a time-old legacy that is closely tied to the history of the Burgundy wine region. This remarkable château, with its varnished tiles, is a spectacular piece of heritage closely tied to the region's history. Its vineyards are split between the Côte d'Or and Côte Chalonnaise. The diversity of its 'climats' results in a rich palette of wines with distinctive styles that reflect the subtleties of the Burgundy varietals.
Terroir
A mix of largely limestone, light and sandy clays, very draining soil and faulted limestone subsoil allow the vines to sink their roots deeply into the soil and benefit from regular freshness during summer. Vegetative conditions which allow a high quality production on this specific terroir for the production of white wines. The estate is resolutely committed to an environmentally friendly path through a code of good practice. The estate has been Terra Vitis certified since 2004 and HVE3 (High Environmental Values ??level 3). Tillage by plowing, permanent grassing and the removal of herbicides ensure an active biological life of the soils. Leaf stripping and green harvesting allow yields to be controlled and the plant to be in good health through aeration of the bunches.
Vinification
This regional appellation is produced in the commune of "Saint Aubin", renowned for the quality of its white wines. The plot is located on a hillside, magnificently exposed to the south-southwest, in the immediate vicinity of our Saint-Aubin "En Vesvau".