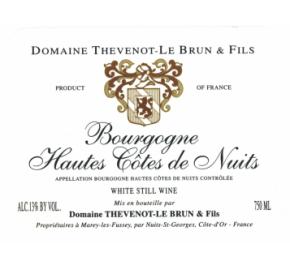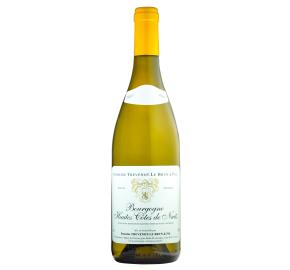 Domaine Thevenot-Le Brun & Fils - Bourgogne Hautes Cotes De Nuits - White 2019
Log in to view pricing and order online
Don't have an account? Register here
Item# 236-19
Tasting Notes
Pinot Blanc, a very aromatic grape, gives pronounced floral and fruity notes to this wine while the Chardonnay brings a touch of finesse. The 20% of the final cuvée that was oak aged contributes great texture and complexity to the final wine.
Vineyard
The plots are located in the town of Marey les Fussey. The Pinot Blanc plot is 15 years old. The Chardonnay was planted twenty years ago and are located in the steepest part of the hill.
Vinification
The grapes are pressed and the must is settled during 24 hours. The fermentation temperature is monitored and does not go over 20 celsius. During the fermentation 20% of the cuvee goes in barrels for 9 months of ageing in oak. The rest is aged in steel tanks. The malolactic fermentation occurred during the winter and in barrels the lees were stirred periodically.
Appellation
The Cotes de Nuits appellation refers to vineyards on or close to the Cote d'Or slope north of the village of Magny-les-Villers while the Hautes Cotes de Nuits appellation covers an area to the west at the top of that slope. It includes 16 complete communes and parts of another 4. Viticulture here is interspersed with other forms of agriculture. The appellation covers red, rose and white wines, although most are red. Appellation status was granted in 1961 and there are no Premier or Grand Cru vineyards in this region.
Estate
Domaine is located in Marey-lès-Fussey, in the high-lying area of Nuits-Saint-Georges. The vineyards extend over 3 appellations: Hautes Côtes de Nuits, Hautes Côtes de Beaune and Bourgogne Aligoté. Created in the early 1960s, Domaine Thévenot-Le-Brun today works 28 hectares of vines, which are all located not far from the winery. After training as a hydrological engineer, Nicolas Thévenot succeeded his father, Daniel, and his uncle, Jean, in 2009. He represents the 5th generation of the family at the helm.