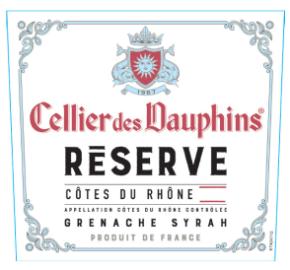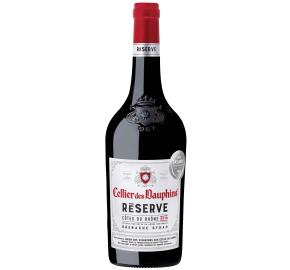 Cellier des Dauphins - Grenache Syrah Reserve 2019
Log in to view pricing and order online
Don't have an account? Register here
Item# 13568-19
Description
Grown on sunny slopes and harvested at the peak of ripeness, Syrah and Grenache grapes give the wine its deep ruby color. Extraordinary care during extraction accounts for its unctuous quality and rich mix of sunbaked black fruits. Astute élevage (aging, fining, filtering, and blending) yields a round wine with soft ripe tannins and long finishes.
Estate
The Les Dauphins brand is inspired by the early 1920s, a time when Paris was enjoying a glorious period of post-war decadence known as Les Années Folles (The Crazy Years!). Art, literature, cinema and music were thriving in France's capital and these creative minds also fell in love with France's iconic wines.
Les Dauphins is crafted by a small network of family winemakers from the Dauphiné region of the Rhône Valley who joined forces to make delicious wines that fueled the creative revolution in bistros across Paris. The Dauphiné supplied countless Parisian restaurants, and became extremely popular thanks to the exuberance and versatility of their wines, which paired beautifully with classic French bistro dishes.
Today, Les Dauphins continues to uphold this legacy of excitement and creativity with their fabulous portfolio of excellent red, white and rosé wines from vineyards in the Southern Rhône. Headed up by talented winemaker Guillaume Valli, Les Dauphins favors those traditional grape varieties that have inspired palates for generations; Grenache, Syrah and Mourvèdre. The result? Beautifully balanced, energetic and fruit-driven wines that are the ultimate accompaniment to quiet evenings in and special occasions alike.