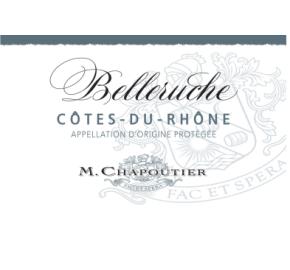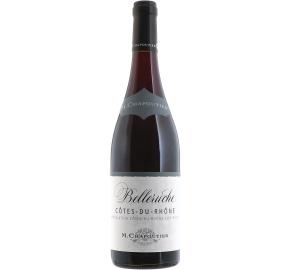 M. Chapoutier - Cotes-du-Rhone Belleruche Rouge 2021
Log in to view pricing and order online
Don't have an account? Register here
Item# 14338-21
Description
Belleruche translates to "beautiful beehive" in French, a name which takes inspiration from the bees and hives that thrive in the sustainable vineyards of M. Chapoutier.
Tasting notes
An intense wine with blackcurrant and raspberry notes complemented by notes of white pepper. The wine is juicy, powerful and fruity on the palate with lovely roasted notes, and silky, delicate tannins. Pair with grilled roasted red and white meats. Perfect with pizza and pasta especially lamb ragu. Also enjoy with mild creamy and mature strong cheeses.
Estate
With roots dating back to 1808, M. CHAPOUTIER is one of the oldest companies in the Rhône Valley. Yet, its world renown and the quality of wine can truly be accredited to the arrival of Michel Chapoutier in 1990. His willingness to change the set way, thirst for knowledge and open-mindedness, together with his drive to seek, discover and reflect the full potential of our terroirs, letting the soils express their true character, has put our wines firmly on the wine world map. This philosophy is what gives our wines their signature style, forms the basis of the M. CHAPOUTIER ethos and drives our team to reveal the very best of what the soils have to offer.
Vineyard
It is made up of several major types of terroirs including pebbly clay soils, soils with layers of stones, stony clay terraces, stony silty-sand… All these soils provide the vine with a constant water supply and, at night, release the heat stored up by the pebbles during the day. The grapes are picked at phenolic maturity and are mainly harvested by machine.
Vinification
After a total destemming, the grapes are vinified in concrete and stainless steel tanks for 3 to 4 weeks. Pumping over operations are carried out each day to gently extract the aromatic components, anthocyanins and tannins. The fermentation temperature is regulated and set at 28°C. At the end of alcoholic fermentation, the temperature is allowed to rise to 30-33°C to assist the polymerization of tannins. It then matures for 6 months in concrete vats and stainless steel tanks.