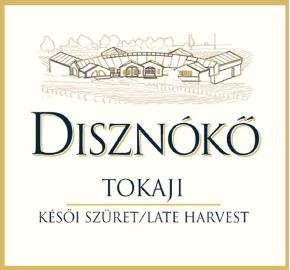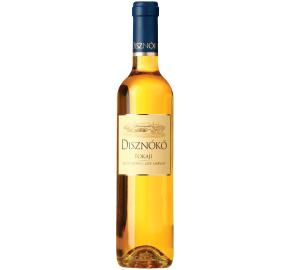 Disznoko - Tokaji - Late Harvest - Sweet 2017
Log in to view pricing and order online
Don't have an account? Register here
Item# 11275-17
Tasting notes
94 Points Wine & Spirits-"Years Best Hungarian Wines" (Best Buy)
"This wine refutes the generally held notion that late-harvest Tokaji is never as profound as an aszú variation. "It's transporting," said one of our panelists, pulling out of a reverie involving wildflower fields and honeybees buzzing while the sun sets in a blaze of gold…It might not evoke the same images for everyone, but there's undeniable pleasure in its smoky, spicy golden-fruit flavors and velvety, mouth-filling texture, and in how the citrusy acidity manages to keep the wine simultaneously buoyant. The flavors last in a warm afterglow of red-blushed flavor and earth, furmint's fiery side rendered with beauty."
Estate
Disznoko spreads over 250 acres at the south-west entrance of the Tokaj region. Tokaj is thought to be the first vineyard region in the world to have adopted a classification system and, incredibly, the entire Disznoko estate was classified as a first growth property in 1772 at the time of the initial classification by royal decree. The estate's vineyards today are still wholly classified as first growth.
Key Facts
Acclaimed as an exceptional terroir for Aszú in Tokaj, the Disznóko estate is a single tract of land, planted with noble grape varieties of the Tokaj Wine Region, mainly Furmint.
Vinification
For this wine, the winery selected entirely botrytized part bunches from the end of October until mid November. The grapes were de-stemmed, followed by skin contact with the must and fermentation in stainless steel tanks. The wine was aged for 10-12 months in 225 liter oak and bottled in April 2014.
Wine
The Late Harvest is made primarily from botrytized Furmint grapes, one of the traditional grape varieties used for making the Disznoko 5 Puttonyos and 6 Puttonyos wines. There is also a small percentage of two other local grapes: Hárslevelu (10%) and Zeta (5%). This wine is aged for only a few months in traditional Hungarian oak casks, and is then bottled, capturing its freshness.