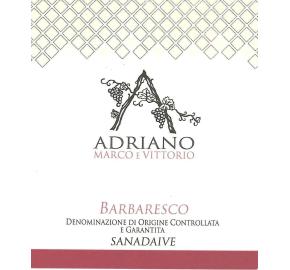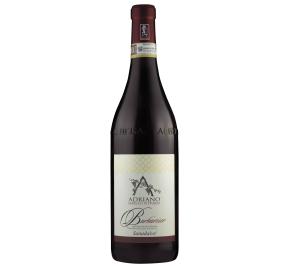 Adriano Marco E Vittorio - Barbaresco Sanadaive 2018
Log in to view pricing and order online
Don't have an account? Register here
Item# 83129-18
Tasting notes
Enticing scents of underbrush, tilled earth, wild rose and woodland berry align with balsamic notes of cool menthol. The linear, elegant palate offers red cherry, raspberry, white pepper and tobacco alongside taut, refined tannins. It's all about focus and finesse. It goes well with red meat dishes, game and mature cheeses.
Vineyard
SANADAIVE: Is the translation of SENO D'ELVIO in dialect, located in medium hillside vineyards, facing south in San Rocco Seno d'Elvio on the outskirts of Alba, white tufaceous marl soil with 4000 vines per hectare
Estate
The Adriano Marco e Vittorio farm is located in the heart of the Langhe, at Frazione San Rocco Seno d'Elvio, over the beautiful Alba, producing wines with the unique characteristics of the territory. It is a family run company, who has been producing wine from its own grapes for generations. At the beginning of the 20th century, Giuseppe, the grandfather, who was share-farmer, started his activity of growing grapes. Later on, he purchased a small farm and together with his son Aldo, expanded the family property planting new vines. The grandsons, Marco e Vittorio, continued this expansion, introducing big changes as the wine-making and the bottling of their own production. The farm has currently an extension of 23 hectares of vineyards.
History
The estate is located in the heart of the Langhe region of Piedmont in the San Rocco Seno d'Elvio township. Marco and Vittorio Adriano cultivate vines and vinify exclusively with their own grapes to make wines that wholly reflect the terroir. The Adriano family began winemaking at the turn of the last century when Giuseppe, a tenant farmer began to cultivate vines. His son Aldo joined him in the enterprise and together they bought and planted a small estate.
In turn, the grandchildren Marco and Vittorio, cultivated the love for their land and its fruits, making the company grow: It is the 1994 harvest when they decide to wine their grapes by bottling the first bottles with the label Adriano. Nowadays, the estate encompasses 50 hectares, of which 10 hectares are devoted to hazelnuts, 10 are forested or lie fallow and 30 hectares are given over to Nebbiolo and Barbaresco, along with Barbera, Dolcetto, Freisa, Sauvignon Blanc and white Moscato vines.
Vinification
After a careful selection, the grapes are crushed before undergoing the traditional-style fermentation on the skins in stainless steel tanks at a temperature of 28 °C. After about 10 days the wine is separated from the skins and seeds, and several rackings are performed over the following months to obtain a clear, clean product.
After some months in stainless steel tanks, the wine is maturated for a year in medium –sized oak casks from 35 to 50 hl.
Ageing in bottle: More than one year months