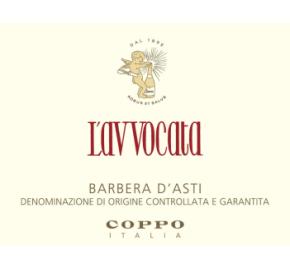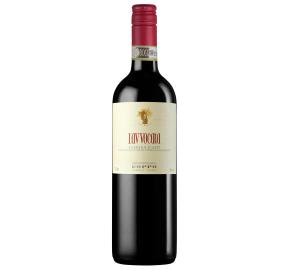 Coppo - L'Avvocata Barbera d'Asti 2018
Log in to view pricing and order online
Don't have an account? Register here
Item# 83304-18
Description
This wine is named after the vineyard owner, a lawyer. Strict, stern, and commanding, she has always been known as simply "the lawyer". The young, vivacious wine is almost comically at odds with its serious namesake.
Tasting notes
Ruby red in color, L'Avvocata offers Barbera's typical intense aromas of ripened cherry and strawberry. Round, full-bodied, and balanced with a spicy finish of cola and ripe berries. L'Avvocata is a great choice for rich pasta with meat sauces, roast beef, and aged cheeses.
Vineyard
The vineyards are located in the South of Asti with Southern exposure. The soil is composed of calcareous clay marl with prevalence of silt, between the altitude of 650-820 ft.
Vinification
Harvest begins with a strict selection in vineyards of the healthiest, ripest grapes that were hand collected in 40 lb picking baskets. The maceration with the grape skins is short with soft pumping over the skin cap. Full malolactic fermentation takes place and aging is completed in stainless steel tanks.
Estate
The historical underground wine cellars of Coppo are a UNESCO World Heritage site. They are part of the network of underground cathedrals, a temple of wine dedicated to its history and the hard work of their history. Built beginning in the late 18th century, initially intended as small cellars to conserve wine, they were expanded from 1800-1900 to what they are today. The historical wine cellars of Coppo extend under the hill of Canelli for a total of 5 thousand square meters (16,400 ft) and a depth that reaches 40 meters (130 ft).
Technical data
Denomination: Barbera d'Asti docg
Grape variety: Barbera
Production area: south of Asti
Exposure: south - south west - south east
Type of soil: clayey-calcareous marl with prevalence of silt
Vineyard altitude: 200-250 m above sea level
Training system: Guyot
Plant density: 4,000 - 5,000 plants per hectare
Harvest:selection in the vineyard of the healthiest and most mature grapes harvested by hand in 20 kg boxes
Serving temperature: 16 ° / 18 ° C.