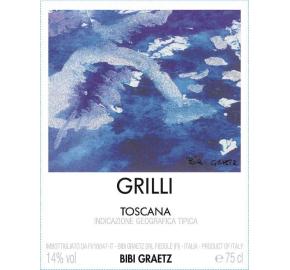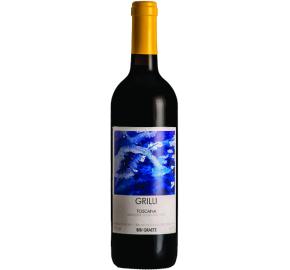 Bibi Graetz - Grilli 2018
Producer

Bibi Graetz

Blend

60% Cabernet Sauvignon
20% Merlot
20% Syrah

Country

Italy

Region

Tuscany

UPC

811492030006
Producer

Bibi Graetz

Blend

60% Cabernet Sauvignon
20% Merlot
20% Syrah

Country

Italy

Region

Tuscany

UPC

811492030006
Log in to view pricing and order online
Don't have an account? Register here
Item# 83553-18
Description
In Florence to have "Grilli" (crickets in Italian) means to be a dreamer. This wine, born from the partnership with Mondavi, reflects the creative style and the dynamism of Bibi Graetz. With this wine Bibi decided to break his own rule and make a wine which is not made by indigenous Tuscan grapes, but a wine made from international varieties, following the definition of "Supertuscan" and using Cabernet and Merlot.
Tasting notes
Under the ruby color, the nose is intense and complex. This is a dry, full-bodied, and woody red featuring refreshing acidity. On the palate, it showcases fleshy tannins and a broad mouthfeel that leads into a long finish. 60% Cabernet Sauvignon, 20% Merlot & 20% Syrah
Estate
From a medieval castle, Castello di Vincigliata, acquired by his parents over 60 years ago, winemaker Bibi Graetz crafts his wines on a hillside overlooking the great city of Florence. Beginning initially with only a small, 5-acre vineyard on this hillside in Fiesole, in little under two decades, Bibi has become one of Italy's most ingenious winemakers adding "cult winemaker" in addition to "talented abstract artist" to his dossier.
Since the release of his first wines in 2000 and without any formal training, Bibi Graetz has managed to stir-up the Tuscan wine scene, and with the creation of Testamatta and Colore, has made his name eponymous with great Tuscan wines. Regularly scoring in the high 90's with wine publications like Wine Spectator, Wine Advocate, and James Suckling, coupled with his unique and artisanal winemaking approach, Bibi Graetz's wines have garnered a loyal following among wine collectors and wine trade.
Vinification
The grapes, sourced from the area in between Firenze and Siena, are handpicked and selected on the plants, destemmed and soft pressed before the fermentation. Natural fermentations, using indigenous yeasts and without any temperature control, lasts for 9 to 12 days followed by 3 to 5 days of maceration on the skins. Aging process, as well as the fermentation is conducted in stainless steel tanks, for 18 months.
Vintage
A very balanced vintage characterized by a cold winter and a mild spring. The vines had a full vegetative development due to the generous rains before summer and a balanced sun exposure during summer. Harvest started by the end of September and lasted till mid-October.