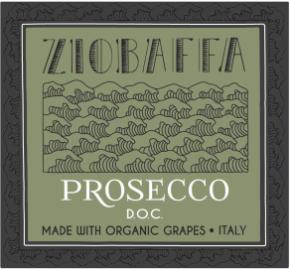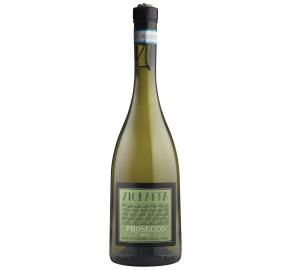 Log in to view pricing and order online
Don't have an account? Register here
Item# 83295-NV
Food pairing
Ideal as an aperitif, it is a perfect
combination to hors-d'oeuvres and
shelllsh.
Serve at 8/10 Celsius - 46/50 Farenheit
Vinification
Fermentation at controlled
temperature in stainless steel
tanks, second fermentation
Charmat method
Description
This Prosecco DOC is made with 100% organic grapes, farmed in vineyards on the hills around Treviso area in Veneto, meeting all the EU organic criteria in Italy. It is non GMO and it is made with Martinotti-Charmat method.
Enjoy it as an aperitif or with hors-d'oeuvres and delicate first courses.
Bottled and labeled with bio-safe materials.
Filmmaker Jason Baffa has been fortunate enough to travel the globe with his friends and a film-camera creating moving pictures about their love for surfing. The films, "Singlefin: yellow," "One California Day" and the newly released and award winning, "Bella Vita," (all on iTunes) embrace the inspired life of the care-free surfing sub-culture. During a trip through Italy with surfer-environmentalist, Chris Del Moro and fifth generation winemaker, Piergiorgio Castellani, Baffa's passion for good food, thirst-quenching libation and a few late-night practical jokes, inspired the local crew of surfers to nick-name him, Zio Baffa (Uncle Baffa).
Inspired by surfing, organic food, family and wine. Making "Bella Vita" was a journey of discovery for Del Moro, Castellani and Baffa. Now with the film complete, the three friends have joined together for a new adventure. It is in the spirit of Zio Baffa (that somewhat off-beat fun-loving Uncle we all may have), and our combined love of surf, travel, organic food, family and wine, that we bring to you some of our favorite things to enjoy. Call it an Italian-Californian collaboration or maybe just a modern twist on an old tradition.
Tasting notes
Typical crisp and delicate perlage. Pale light yellow color, delicate and fragrant bouquet, with fruity notes of banana and apple and notes of acacia flowers. Fresh and light on the palate, with balanced acidity and body; harmonic with a pleasant dry aftertaste.