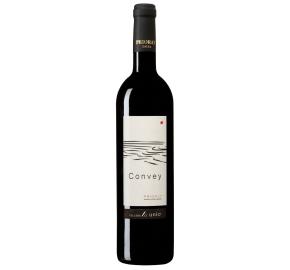 Log in to view pricing and order online
Don't have an account? Register here
Item# 98096-16
Food pairing
We recommend to serve it accompanying meats, roasts, stews, mushrooms and blue cheeses.
Tasting notes
Dark ruby red in color with hints of purple. Aroma of red fruits, with toasted notes and hints of raisins. In the mouth it is full-bodied and potent, concentrated and reminiscent of preserves and cocoa. Very long and well-balanced aftertaste. Aged for 6 months in oak.
Appellation
Today the Qualified Designation of Origin Priorat is one of the world's most prestigious wine-producing regions. It is unique. It is sublime. It is pure magic. DOQ Priorat is located in the centre of Catalonia, in an unpopulated and inhospitable area.
The vines grow in poor, rocky soils. They are planted on mountain slopes, in terraces at an altitude of between 100 and 700 meters above sea level. Most of the land in Priorat is composed of silica slate, known by the locals as "llicorella", and it is the llicorella that gives Priorat wines their unique character. Average production per vine is often less than 1 kg, and this confers excellent properties upon the grapes, which become pure gold in the hands of a good winemaker.
Background
The traditionally grown, low production Grenache, Carignan and Syrah vines are selected and the grapes are hand harvested at optimal maturity. The must is macerated with the grape skins for 12 days. Each variety is fermented separately in stainless steel vats at a controlled temperature of 24 Celsius. Malolactic fermentation is followed by the "crianza" (ageing) process in barrels. The Grenache and Syrah varieties are aged in French oak and the Carignan in American. The wine continues its ageing process in the bottle for a minimum of 6 months, until the tannins mellow and the characteristic bouquet is obtained.