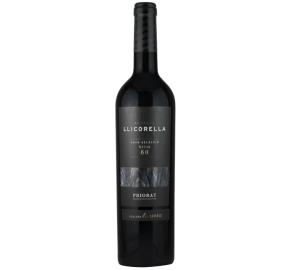 Roureda - Llicorella Gran Seleccio 2016
Log in to view pricing and order online
Don't have an account? Register here
Item# 98098-16
Description
Llicorella Vitis 60 is pure art. We couldn't have done it anywhere else but in Priorat, blending grapes from our low-production 60 year old vines. it's up to you to uncork a bottle and let yourself be enraptured by magical sensations. You'll feel in heaven.
Tiny and entirely composed of craggy, jagged and deeply terraced vineyards, Priorat is a Catalan wine-producing region that was virtually abandoned until the early 1990s. Its renaissance came with the arrival of one man, René Barbier, who recognized the region's forgotten potential. He banded with five friends to create five "Clos" in the village of Gratallops. Their aim was to revive some of Priorat's ancient Carignan vines, as well as plant new—mainly French—varieties. These winemakers were technically skilled, well-trained and locally inspired; not surprisingly their results were a far cry from the few rustic and overly fermented wines already produced.
This movement escalated Priorat's popularity for a few reasons. Its new wines were modern and made with well-recognized varieties, namely old Carignan and Grenache blended with Syrah, Cabernet Sauvignon and Merlot. When the demand arrived, scarcity commanded higher prices and as the region discovered its new acclaim, investors came running from near and far. Within ten years, the area under vine practically doubled.
Priorat's steep slopes of licorella (brown and black slate) and quartzite soils, protection from the cold winds of the Siera de Monstant and a lack of water, leading to incredibly low vine yields, all work together to make the region's wines unique. While similar blends could and are produced elsewhere, the mineral essence and unprecedented concentration of a Priorat wine is unmistakable.
Tasting notes
A dark cherry red wine, with violet reflections and an aroma of ripe black fruits. Has a series of mineral notes and a powerful, full-bodied taste of ripe, unctuous tannins. A long, elegant after-taste, well balanced and with good aging notes.
Appellation
1 of only 2 Spanish DOQ. Today the Qualified Designation of Origin Priorat is one of the world's most prestigious wine-producing regions. It is unique. It is sublime. It is pure magic. DOQ Priorat is located in the centre of Catalonia, in an unpopulated and inhospitable area.
The vines grow in poor, rocky soils. They are planted on mountain slopes, in terraces at an altitude of between 100 and 700 meters above sea level. Most of the land in Priorat is composed of silica slate, known by the locals as "llicorella", and it is the llicorella that gives Priorat wines their unique character. Average production per vine is often less than 1 kg, and this confers excellent properties upon the grapes, which become pure gold in the hands of a good winemaker.
Food matches
Goes well with red meats, game, roast lamb, pork or beef and cured and blue cheese.
Vineyard
A rugged region with sharp relief, in which the grapes are grown on terraces and on the mountain sides or "costers". The earth is the distinctive element of this region, and is stony and poor with a volcanic constitution, formed by thin layers of slate or "llicorella", that retain little water, giving the wines produced in this region a marked mineral character. The Mediterranean climate is extremely dry, with sharp contrasts in the temperatures during the day and at night.