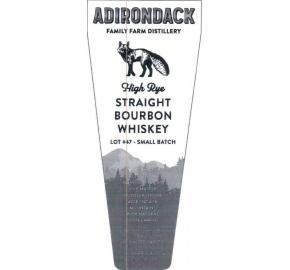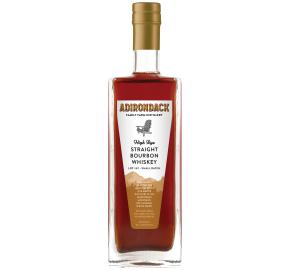 Adirondack - High Rye Straight Bourbon Whiskey NV
Log in to view pricing and order online
Don't have an account? Register here
Item# 72526-NV
Tasting notes
The high percentage of rye give this delicious Bourbon a spicy kick with notes of caramel, vanilla, chocolate, roasted nuts & pepper.
Estate
The farm distillery is nestled within the Foothills of the Adirondack Mountains. Family produced, hand crafted, small batch, high quality spirits in a natural and innovative process. Located 5 miles from Lake George, New York in a quiet pastoral setting. Located on 200 acres of land with fantastic views of French Mountain, stunning landscapes and wildlife. All spirits are made with clean, unprocessed spring water that gives each spirit a unique flavor that cannot be replicated. Every spirit is processed in a custom made copper pot still, one batch at a time. It is then bottled, labeled and age in a renovated horse barn on the estate.
Description
Adirondack High Rye Bourbon is perfect for the discerning whiskey drinker or cocktail enthusiast. Our local corn, rye, malted barley and heavy char oak barrels offer the perfectly balanced combination of bold and sweet. This complex bourbon is flawless in a Manhattan, Old Fashioned or straight up. On the nose, you get heavy caramel and hints of vanilla. The body gives flavors of oak and toffee. This is all underscored by the complex and spicy flavor of rye. Last but not least, the finish is long and rich with a balance between dry and sweet.