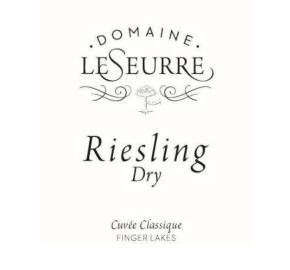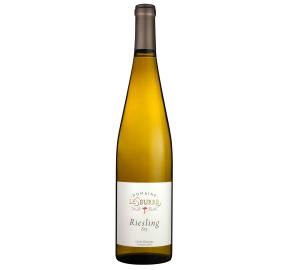 Domaine Le Seurre - Riesling Dry 2017
Log in to view pricing and order online
Don't have an account? Register here
Item# 72234-17
Food pairing
Pair this Riesling with Trout Amandine, raw oysters, or enjoy as an aperitif.
Vineyard
100% Riesling, 100% Finger Lakes terroir selection.
Sourced from 3 different sites to achieve fresh and finessed characteristics. One terroir is predominantly shalestone (minerality and crispness), 1 is only clay (selected for richness and fruit) and the third is a mix of clay and shalestone, which will bring more mouthfeel and structure.
Vinification
Owners/Winemaking Team: Celine & Sebastien LeSeurre
The Riesling juice is fermented 100% in stainless tanks. While on its lees, the wine is hand-stirred (bâtonnage sur lies) once per month, for 11 months. This process develops an additional complexity of flavors and aromas. This dry Riesling has scents of citrus blossoms and lemon zest, layered on the palate with hints of pear. No sulfur addition before fermentation (preoxydation of the juice). Fermentation is done at cool temperatures (41-57°F). This cold temperature helps the yeast to ferment the sugar slowly. (Fermentation finished in June 2016). This helps the yeast to produce fine aromas with some fine lees. The wine keeps a good carbon dioxide level because of the long fermentation so the first addition of sulfite happens at the end of fermentation.