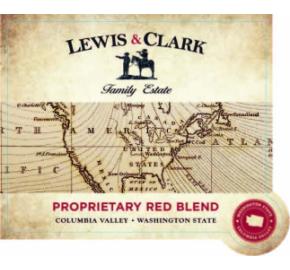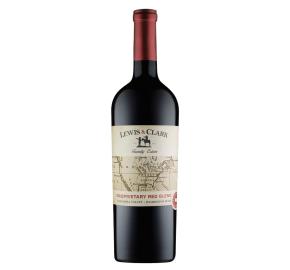 Lewis and Clark - Proprietary Red Blend 2017
Producer

Lewis and Clark

Blend

37% Cabernet Sauvignon
63% Syrah

Country

USA

Region

Washington

Appellation

Columbia Valley

UPC

0 15643 62188 8
Log in to view pricing and order online
Don't have an account? Register here
Item# 13532-17
Tasting notes
Elegant and complex this 63% Syrah & 37% Cabernet Sauvignon blend shows aromas of ripe fruits, cherry, herbs and a hint of spice. It is very well-structured and finishes with refines, smooth tannins. Pair this wine with duck, braised beef, lamb and hard aged cheeses.
Appellation
The Columbia Valley AVA was established in 1984 and is Washington State's largest wine growing area covering almost 9 million acres, equivalent to a full third of Washington's land mass. The vineyards are cultivated on predominantly south-facing slopes to maximize the exposure to sunlight and to encourage drainage during the winter. Recently, Columbia Valley has been recognized by the global wine community as one of the primary New World viticultural regions in the USA.
History
The Lewis & Clark Expedition (May 1804 - September 1806) was the first American undertaking to cross the western section of the United States. It began near St. Louis and continued westward, through the continental divide to reach the Pacific Coast. The expedition consisted of a select group of US Army volunteers under the command of Captain Meriwether Lewis and Second Lieutenant William Clark.
In October 1805 the Expedition crossed into what is now the modern State of Washington, and traveled down the meandering Columbia River which, at that time was laden with rapids and other challenging obstacles. After traveling through the lower Columbia Valley, the explorers crossed into Oregon on March 1806 and continued their expedition towards the Pacific Ocean.
Vinification
After pressing, the must is cold-soaked at 62° F for 1.5 days. Vinification is performed in temperature controlled stainless steel tanks. Micro-oxygenated on light fermentation lees and aged in French and American oak barrels.
Weather
The winter was cold with an abundance of snow. In the spring, there was high soil moisture from the snowy winter, with plenty of rain, and temperatures 1-5° F below normal. In the summer, hot temperatures were moderated by blanket of smoke from British Columbia fires. In the fall, there was a perfect harvest condition with little rain. McNary Fruit was harvested before the freeze.