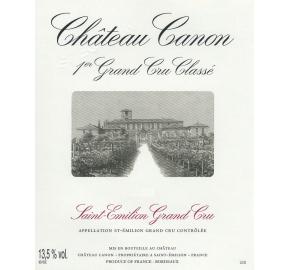 Log in to view pricing and order online
Don't have an account? Register here
Item# 1677-10
Harvest
A great care is given to the selection of the grape. Bunches are handled with a lot of care, gathered in small crates of 20 kg, and delivered to the sorting tables next to the vat room. After a gentle de-stemming, berries are checked one by one before being crushed. Then, they are carried in stainless steel hopper and emptied into vats by gravity. This process protects the fruit from any machine damage and prevents premature oxidation.
Merlot: September 23rd to 25th (young plants) – September 27th to October4th
Cabernet Franc: October 5th and 6th
Vinification
Alcoholic Fermentation during 14 days in double walled, conical stainless steel vats with thermoregulation.
Pumping-overs: Twice a day
Temperature: 28°C
Maceration for 2 weeks, 1 pumping over every other day
Malolactic fermentation: from early November to early February. 1/4 in barrels and 3/4 in stainless steel vats
Ageing for 18 to 20 months.
Winery Technical Data
A cold and dry winter was beneficial for the vines to rest. Coulure and millerandage appeared after a very humid spring. In early June, flowering was delayed in some plots; however the favourable weather conditions during the vegetable cycle erased it, resulting in homogeneous crop. The veraison took place from August 5th. Summer was very dry, with high temperatures during the day and cooler nights, which enabled the grapes to ripen slowly and completely. Because of little rain, the berries remained small, revealing a dense colour and beautiful richness. Under these circumstances, the clay and limestone terroir of Canon made the difference, protecting the vines from any water deficit stress and ensuring a harvest of a very high quality. A couple of days prior to picking, cooler temperatures preserved the freshness of the berries (16°C). Showers welcomed our pickers the 1st day, then perfect weather allowed us to harvest under ideal conditions. The healthy berries and long bunches resulted in less work on sorting tables.